You have not accepted cookies yet
This content is blocked. Please accept marketing cookies. You can do this here.
Alan Brookes appointed as new Chief Executive Officer (CEO)
Michiel Lap reappointed to the Arcadis Supervisory Board for an additional two years
Barbara Duganier appointed to the Arcadis Supervisory Board for a four-year term
Shareholders approved the company's dividend proposal of €0.74 per ordinary share
Amsterdam, 12 May 2023 – Arcadis (EURONEXT: ARCAD), the leading global Design and Consultancy organization for natural and built assets, confirms that all resolutions that were brought up for vote were adopted during its annual General Meeting earlier today.
Alan Brookes has been appointed as CEO and Chair of the Executive Board of Arcadis for a period of four years and starts with immediate effect. Alan's nomination was announced by the Supervisory Board on 27 October 2022, following the decision by outgoing CEO, Peter Oosterveer, to retire after six years.
Since joining Arcadis in 2011 through the acquisition of EC Harris, Alan has established himself as an innovative leader and has been instrumental in the strategic and operational successes of the company. He brings significant international leadership experience, a strong commercial and operational background, and extensive understanding of the Arcadis business. As Chief Operating Officer since 2020, Alan has led Arcadis' transformation to a global operating model including the creation of four Global Business Areas (Resilience, Mobility, Places and Intelligence). Prior to this role, Alan headed the EMEA operations, Arcadis' largest segment at that time. He led the UK business from 2014 to 2018 and was pivotal in driving strong financial results and attracting and retaining key industry talent.
Michiel Lap was reappointed to the Arcadis Supervisory Board for an additional two years. Michiel has been Chair of the Supervisory Board since May 2022, having joined the Board in 2015. In addition, Barbara Duganier was appointed to the Supervisory Board for a four-year term. Ms. Duganier brings extensive international consulting experience both as an executive and non-executive leader.
Shareholders approved the company's dividend proposal of €0.74 per ordinary share, representing 33% of net income from operations in 2022. The proposal is in accordance with Arcadis' dividend policy which aims for a pay-out of 30-40% of net income from operations.
The voting outcome per agenda item will be published on the Arcadis website in the coming days.
Michiel Lap, Chair of the Supervisory Board said:
"On behalf of the Supervisory Board I want to thank Peter for his significant contribution to Arcadis. Under his leadership, Arcadis has successfully executed its strategy, invested in our people, grown our relationships with clients and transformed our business with new acquisitions and focus. He leaves Arcadis well positioned for further growth and value creation. I wish him the very best for a happy retirement.
I am delighted to confirm Alan Brookes as Arcadis' new CEO. Alan has significant experience in running international design and consultancy businesses and has been successful in transforming Arcadis to a global operating structure. His vision and focus both on people and performance make him the right successor to guide the company through its next chapter of profitable growth and success. I am also very pleased to welcome Barbara Duganier to the Supervisory Board: she brings invaluable expertise, among others, in deepening the relationship with large global clients."
Alan Brookes, Arcadis' CEO said:
"I am honored to have been appointed to lead Arcadis.
Many of today's issues and opportunities are global ones – climate change, the pace of technology, the evolution of skills and urbanization. Our world needs advisers and experts with a global mindset of innovation, sustainability, and the ability to combine human brilliance with digital intelligence. We have this in abundance at Arcadis, helping to create a future unlimited with opportunities for our business, our clients and the communities we serve.
I have enjoyed working closely with Peter over the last six years and I am immensely grateful for his focus, determination, and support. I look forward to building on his legacy and further advancing our strategy to deliver solutions that will improve the quality of life for all."
Alan Brookes
Chief Executive Officer (CEO)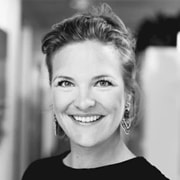 Connect with
Christine Disch

for more information & questions.
Christine Disch,

Investor Relations Officer Contact Christine