You have not accepted cookies yet
This content is blocked. Please accept marketing cookies. You can do this here.
On track to deliver on strategic targets set for 2023
Net revenue of €940 million, with accelerated organic growth of 12.3%1)
Operating EBITA of €92 million, operating margin improved to 9.8% (Q1'22: 9.4%)
Order intake of €1,062 million, creating record net backlog of €3,192 million, organic backlog growth of 3.9% (quarter-to-date)
Successful refinancing through €500 million Eurobond issuance in Feb'23. Net debt at €1,072 million
Integration of Arcadis IBI and Arcadis DPS on track, revenue and cost synergies materializing
Amsterdam, 4 May 2023 – Arcadis (EURONEXT: ARCAD), the leading global Design & Consultancy organization for natural and built assets, sees continued growing client demand across all of its Global Business Areas, resulting in record Q1 Net Revenue of €940m with an organic growth of 12.3%. Operating EBITA margin increased to 9.8% (last year: 9.4%).
Peter Oosterveer, CEO Arcadis, comments:
"During the last quarter, we have continued to see strong client demand for our services. Our Resilience business demonstrated strong results across the solutions portfolio. Our Places business has reaped the benefits of our diversification towards industrial manufacturing, intelligent buildings, and retrofitting, resulting in a more balanced backlog and solid pipeline. Our Mobility business increasingly supports clients with electrification and decarbonization of infrastructure assets. And strong demand for smart mobility solutions drives growth in our recently established Intelligence business.
We are pleased to report that the integration of both Arcadis IBI and Arcadis DPS is progressing well. Our combined capabilities created significant wins in industrial manufacturing, pharmaceutical, semiconductor, and energy transition, and we are building a strong pipeline of additional synergy opportunities, whilst the expected cost synergies are materializing simultaneously.
Our strong client relationships, diverse business offering and continued solid markets provide us with the opportunity to be more selective in the projects we pursue on, creating a resilient and balanced portfolio with sustained focus on profitable growth. The strong demand for our services originates from governments, public agencies as well as the private sector, despite the ongoing geopolitical turbulence and economic uncertainties.
It has been both an honor and a privilege to lead Arcadis over the past six years. We significantly strengthened our focus on people, prioritized client relationships, while improving discipline around project selection and delivery. Sustainability has always been a cornerstone of the organization and we built on this foundation with a Sustainability Strategy and a Net Zero commitment, while addressing the growing client demand for sustainability solutions. We have transformed our operating model, complemented our capabilities through the acquisitions of last year, whilst divesting non-core areas. Capitalizing on its talented diverse teams, Arcadis, under the leadership of my nominated successor Alan Brookes, is well positioned to retain and attract talent, bring groundbreaking solutions and services to our clients, deliver profitable growth, and deliver on its strategic objectives."
1) This excludes the impact of currency movements, acquisitions, divestments, and footprint reductions (such as the Middle East)
INCOME STATEMENT
Net revenues totaled €940 million and increased organically by 12.3%. Growth was driven by all the GBAs, with exceptionally strong performance in North America. The currency impact was 0.5%. The operating EBITA margin improved to 9.8% (Q1'22: 9.4%).
ORDER INTAKE & BACKLOG
Backlog at the end of the quarter stood at €3,192 million (Q1'22: €2,349 million), with strong business momentum leading to an order intake of €1,062 million (up 35% year on year) for the quarter. Organic backlog growth was 3.9% quarter-to-date, with a positive contribution of all GBAs and with very few project cancellations.
BALANCE SHEET & CASH FLOW
Days Sales Outstanding (DSO) stood at 70 days (Q1'22: 70 days) and net working capital as a percentage of annualized gross revenues at 12.9% (Q1'22: 12.9%), in line with last year's performance.
The negative free cash flow generation during the quarter of €108 million reflects a year-on-year increase in line with our usual seasonal networking capital pattern applied to a significantly larger business volume and investments in net working capital from the very strong revenue growth.
Net debt increased slightly to €1,072 million, with deleveraging on track. The bridge loan of €750 million was partly refinanced by a successful €500 million inaugural Eurobond issuance. The senior unsecured fixed rate notes have an annual coupon of 4.875%, are due 2028, and an investment grade rating of BBB- from Standard & Poor's.
INTEGRATION OF ARCADIS IBI AND ARCADIS DPS
The integration of Arcadis IBI and Arcadis DPS is on track with revenue and cost synergies materializing. The Architecture and Urbanism business unit is up and running as part of the Places GBA and sees strong momentum as it launches its first commercial events. The Intelligence GBA management team is set up and works closely with the Integration team to set a fit-for-purpose organization, consolidating the various organizations, and fostering innovation. Finally, Arcadis DPS is progressively embedded in the Places GBA, creating additional strengths in the industrial manufacturing area. Various revenue synergy opportunities were converted into order intake during the quarter, and we are progressing as planned on extracting the expected cost synergies.
PERFORMANCE BY GLOBAL BUSINESS AREAS
Solid revenue and backlog growth in the quarter was driven by all regions. We continue to see strong client demand in environmental restoration, with our leading position in PFAS. Clients increasingly look for our support in adopting renewable energy, in order to meet their Net-Zero ambitions. Clients' demand continues to be strong for our enviro-social permitting solutions to deal with the issues in delivering their capital programs due to higher energy costs and sticky processes. Collaboration with Arcadis IBI results in cross selling to their client base. Strong market demands force us to set the right priorities.
Revenue growth in the quarter was driven by a strong performance in North America and Europe, being key markets after the strategic repositioning last year. Good backlog growth in North America and Europe was partly offset by China and softer market conditions in the UK. We are successfully pressing ahead with the integration of Arcadis IBI and Arcadis DPS and have identified substantial synergy opportunities in the pipeline, while already securing a number of wins. Demand for sustainable and intelligent buildings and industrial manufacturing facilities continues with vast addressable markets and clients following federal and private funding.
Continued very strong revenue growth for Mobility in the quarter, driven by US, Australia, and the UK. Growing demand for digital solutions focused on solving mobility challenges. The demand for electrification and decarbonization solutions continues to dominate requirements from clients. High revenue visibility for the remainder of the year. Order intake is typically lumpy, as projects are more sizeable compared to the remainder of the portfolio. Collaboration with Arcadis IBI and Intelligence drives enhanced positioning in the market.
Good performance across regions, especially in North America and the UK. Project extensions with existing clients and securing work for new clients are driving revenues. Collaboration across GBAs triggered synergy wins for Key Clients, such as numerous state Departments of Transportation, looking to Travel, Traffic & Transit solutions. In addition, these clients will be benefitting from first grants of the US SMART (Strengthening Mobility and Revolutionizing Transportation) stimulus program.
FINANCIAL CALENDAR
12 May 2023 – Annual General Meeting
27 July 2023 – Q2 & HY 2023 Results
26 October 2023 – Q3 2023 Trading Update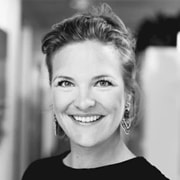 Connect with
Christine Disch

for more information & questions.
Christine Disch,

Investor Relations Officer Contact Christine